Get your cameras ready. We will soon have another light festival to go to.

From 28 Jan to 24 Feb 2019, i Light Singapore - Bicentennial Edition will be happening with 32 artworks lighting up key districts in Singapore curated to the theme "Bridges of Time".
31 sustainable light art installations and a multimedia show will be put up based on the topic of connectivity. As a bicentennial edition, Singapore's history, growth and relationships with the world over the last 200 years will also be reflected on the exhibits.
Seventeen of the 32 artworks are by Singaporean artists (or would feature Singapore-related content) while the other exhibits will feature works of artists from 14 other countries.
Here are some installations you can expect to see.
# The Rainbow Connection
Made with upcycled cookie containers and solar lights, this installation is co-created by industrial designer Yun, together with the community to portray the social fabric that holds individuals together. Even though everyone is different, we can all achieve something great when everyone come together to play their part.
Here's a closer look at each solar light unit.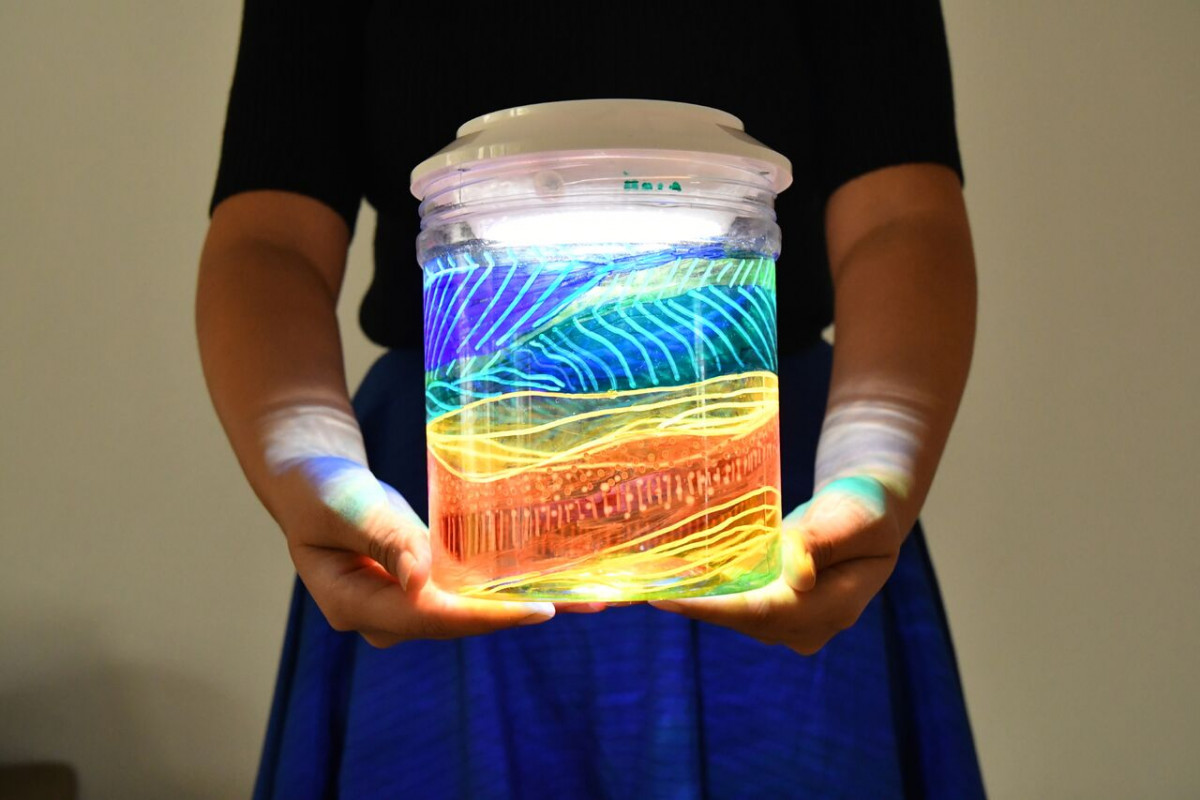 # Squiggle
Created by New Zealand designer Angus Muir, this installation is basically an abstract reflection of the multicultural world we live in.
Made up of 200m of digital neon tubing on a custom-built steel framework, the sea of twists of turns will soon fill up the space at The Promontory @ Marina Bay.
Interact with the installation using little joysticks to change its colour, speed and direction!

# City Gazing
# Sails Aloft
This holographic installation is inspired by the original sampan panjang of the Orang Laut and by its later racing variations.
# Good Fortune
Good Fortune is a rain-like installation inspired by emotions it causes in different cultures with a goal for viewers to take a moment to reflect.
# Keys of Light
Playing the piano here would reveal Singapore's architectural icons. Watch and listen, for every note played would display different visuals
Are you excited for i Light 2019 yet? Share this post with a friend you want to visit this beautiful light festival with ♡
i Light Singapore 2019 - Bicentennial Edition

Date: 28 Jan to 24 Feb 2019
Location: Marina Bay, the Civic District, Singapore River and Raffles Terrace at Fort Canning Park. Check out the festival map here
Photos: iLight Singapore 2019
Text by: GirlStyle SG