So, you have been on a strict diet and you find yourself tempted by all the delicious desserts and snacks that are within your reach. You reach out for one treat, thinking that a tiny bite won't hurt. But, you couldn't resist how delicious it was and your self-discipline went out of the window. Next thing you know? You found yourself next to an empty finished jar of cookies and you start feeling an overwhelming sense of guilt, knowing that your effort from the past few months has just been wasted.

Doesn't it sound familiar to you? We know dieting can be an extremely stressful and mentally draining process. And if you're on a diet, you probably feel a little miserable knowing that you're missing out on all the delicious, sweet treats. Fret not, we have got you covered with a list of guilt-free sweet desserts that will help with weight loss.

Read on to find out more!

1. PEANUT-BUTTER BANANA SMUDGIES
High in healthy fats, peanut butter makes the ultimate healthy comfort food. Throw in bananas into the mix and your dish will be loaded with potassium. Now, combine them together on Graham crackers (or digestive biscuits), and you'll have this awesome dessert.
Get the recipe here.

2. TWO-INGREDIENT BANANA CHOCOLATE CHIP ICE CREAM BITES
No, it's not real ice cream of course. Instead of taking in dairy and an unnecessarily high amount of sugar, try out this creamy dessert! It's made from bananas, that's where its creaminess comes from.
Get the recipe here.

3. LOW-CARB ZUCCHINI BROWNIES
Are low-carb brownies even possible, you might ask yourself. Be pleasantly surprised to know that it's possible with this recipe!
Get the recipe here.

4. FROYO BERRY BITES
Froyo may seem like a healthy snack but it's loaded with a lot of sugar. Switch it out with frozen Greek yoghurt and you'll have yourself something extra healthy.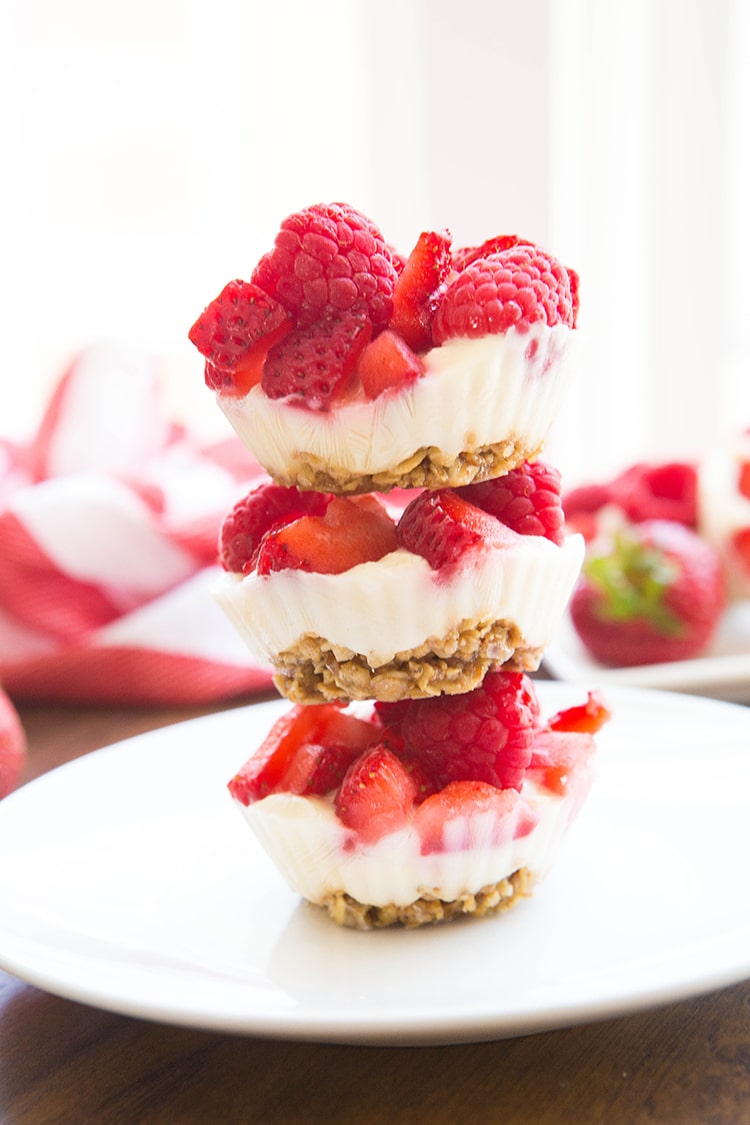 Get the recipe here.

5. MATCHA (GREEN TEA) BANANA ICE CREAM
Surprise, surprise. Yes, bananas and matcha go amazingly well together! Whip this up and it will satisfy your sweet tooth without feeling a tinge of guilt.
Get the recipe here.

6. AVOCADO BROWNIES
Did you know, with the healthy fats in avocado, this green fruit could double up as a healthier and creamier alternative to butter and oil? Add this into your brownie recipe and you'll have a guilt-free treat.
Get the recipe here.

7. SKINNY STRAWBERRY SHORTCAKE BITES
Thinking of getting a quick dessert fix after dinner? Try out these gluten-free vegan treats!
Get the recipe here.

8. SKINNY CARAMEL FRAPPUCCINO
Love the good old Starbucks frappuccino? It's overloaded with calories but you just can't get enough. Try out this homemade version instead. The best part? It only costs you 50 calories a pop!
Get the recipe here.

Know someone who will appreciate these recipes? Share this post with them!

Photo Source: Pinterest
Text By: GirlStyle Singapore